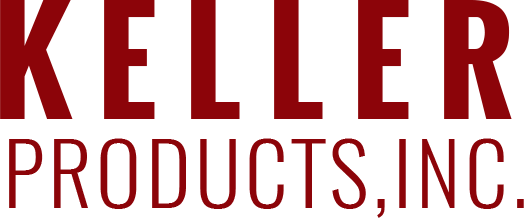 Wooden Hollow Cylinders Manufacturers
TRUSTED B2B HOLLOW WOODEN CYLINDER SUPPLIER FOR OVER 75+ YEARS
At Keller Wood Products, we take pride in producing high-quality wood tubes used by custom furniture makers and furniture manufacturers throughout the United States. Our consistent quality and reliable service have made us a popular supplier of B2B hollow wooden cylinders for over 75+ years. We look forward to providing that same level of service and quality craftsmanship to new and continuing customers in the coming years.
Fill out this form to receive your quote
Lamination Grade Wood cYLINDER sUPPLIERS
Keller Wood Products offers a large selection of lamination grade hollow wooden cylinders of the best quality. Because we design and build our own equipment and forming tools, we can offer our customers a broad range of custom wood drum shells and wooden cylinders.
Our standard hollow wooden cylinders come in diameters ranging from 6" to 36" and up to 27 ½" in length. Customers can stack the cylinders for greater heights. These cylinders can come with or without caps, access doors, and wire manager cut-outs. For custom options, call us.
Our lamination grade wood cylinders are made with one-piece construction, which has many benefits. A wood cylinder made from one piece of wood are stronger and lighter. One-piece cylinders also reduce labor because there is no need to match grains or glue pieces together.
All of our lamination grade wood cylinders are smooth-finished. Customers can finish them with laminate, paint, or lacquer as desired.
Having a reliable plywood cylinders supplier will ensure that you have consistent access to your orders any time you need them. Endeavor to review their records with their clients from their website or other industry players. Additionally, check on factors such as average ordering, waiting, and delivery time for orders. You can test this aspect by sending them a request either during work and out of work times and gauge the time taken to respond. Always go for a supplier with a good track record in meeting deadlines.
PROFESSIONALISM AND EXPERTISE
Even though the production and manufacturing process is undergoing massive automation, professionalism still the backbone of Keller Wood Products. Having a motivated and highly skilled workforce ensures that we deliver the best products.   Every deal struck with Keller Wood Products is treated as the highest priority. We understand that your business relies on our products and timeliness. Processing Equipment Having the top-quality prefabricated plywood cylinders requires the usage of the right materials and equipment. This is essential to ensure that we get your products to you on time. Furthermore, our equipment guarantees timely delivery and top-quality products. Contact Keller Wood Products today to view our available products and receive your quote.
See Why Keller Wood Products Is The Most Referred Manufacturer of B2B WOODEN cYLINDERS
Keller Wood Products has been supplying B2B plywood cylinders for over 75+ years. We maintain great relationships with our clients and distributors. We achieved our international reputation based on our quality of product and reliability as a company. Contact us today to join the network of companies that choose Keller Wood Products as their B2B manufacturer.