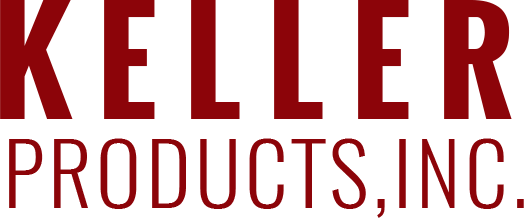 Keller Wood Products was started more than 70 years ago. Since then, we've sought to endow B2B customers with all the design and economic benefits of bentwood products.
Fill out this form to receive your quote
Top Bentwood Manufacturer
Get the components you need on-demand with an industry-leading bentwood manufacturer. Our combination of high machinery and in-house design capabilities allows us to create unique parts whenever you want. We even offer specialty molds, so your products look like no other.
At Keller Wood Products, we save B2B customers time and money. Our ultra-precise machinery lets us make cuts and bends to a fraction of a millimeter. That way, you don't have to waste time assembling multiple pieces or matching grains.
Bentwood also offers the benefit of strength. Take a wood cylinder, for example. The one-piece design lends itself to more tensile and compressive strength and less weight. Our staff even provides laminated paint and lacquer finishes, so each component has the desired aesthetic.
Contact Keller Wood Products when you want the best bentwood components supplier. We have a proven track record of meeting client demand when they need it most. Let us help you get a head start on your next project.
More Companies Trust Keller Wood Products As Their Molded Plywood Supplier
We have been the gold standard for mold plywood components since opening our doors seven decades ago. That means delivering high-quality parts on time and on budget. Every day that we are on the job, we seek to go above and beyond customer expectations.
At Keller Wood Products, we understand that actions speak louder than words. That's why we actively renew our ISO certification every three years. It demonstrates our commitment to the highest possible standards in wood components.
We are also doing our part when it comes to preserving and protecting the environment. We've taken it upon ourselves to minimize wood and water waste in all our business endeavors. This eco-conscious approach allows us to create a more efficient supply chain with a smaller ecological footprint.
We believe the best way to create molded plywood components is to lead by example. For instance, we only work with durable and first-rate materials, ensuring that you receive top-of-the-line molded plywood parts. We strive to set the standard that others must measure themselves.
You can expect our complete and undivided attention from the moment you contact us. We serve customers with honesty and integrity, working to deliver the most effective solutions for their budget. That includes our continuous willingness to innovate and adapt so that our products and services can blaze a trail for the molded plywood market.
B2B Molded Plywood Component Supplier Above The Rest
There have never been more molded plywood shapes manufacturers. It can be challenging to find one that understands your objectives and needs. At Keller Wood Products, we are here to supply you with plywood components that you can trust in an ever-expanding market.
That's because we don't want to be a one-off molded plywood component supplier. We want to be the supplier you come to time and again and recommend to other people. We pride ourselves on developing long relationships with our clientele that span generations.
Our team only succeeds when our B2B customers succeed. That's why we put in the time and effort to design, measure, inspect meticulously, and machine components to your precise specifications. We even take pains to select the finest domestic hardwoods to ensure superior performance. You can rest assured knowing that any product from our mill is uniform, consistent, and durable.
From Concept To Completion – Bentwood Components
Furniture as we know it today would not exist without bentwood. The material provides strength, flexibility, and versatility to all designs. You can turn even the most ambitious dreams into real items, thanks to the skill and know-how of Keller Wood Products.
We have you covered from concept to completion. Our experts work with you every step of the way to ensure your bentwood components turn out to your desired specifications. That includes lamination grade wood cylinders and columns, or whatever custom designs you have in mind.
Start Your Next Project Today
Businesses worldwide have made us their first choice among bentwood manufacturers for more than 70 years. We are proud to have maintained many long-lasting relationships with our customers and distributors during that time. See for yourself what sets Keller Wood Products apart as an internationally recommended bentwood manufacturer.
Give us a call at (877) 209-9359 or shoot us an email at sales@kellerproducts.com. One of our sales representatives will provide you an estimate in a matter of days. We look forward to hearing from you.