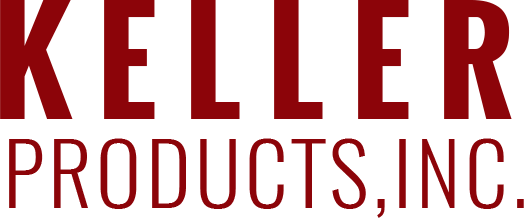 Fill out this form to receive your quote
#1 Wood Furniture Parts Manufacturer
Wood furniture components are a cornerstone of the wood parts industry. According to a survey from the Wood Component Manufacturer Association, the furniture industry makes up the third-largest share of the market at 20.9%. Of course, finding a reliable and trusted wood furniture parts manufacturer is easier said than done.
At Keller Wood Products, we're here to change that. Since opening our doors in 1945, we've maintained a steadfast commitment to supplying businesses with the high-quality and long-lasting wood components they need. We have you covered whether you need doors, desks, or something in between.
Custom Wood Furniture Parts Manufacturer
Don't see the wood furniture parts you need? Give us a call. Our team of knowledgeable and friendly experts will be more than glad to design and manufacture one-of-a-kind components for you.
Our proprietary technology lets you flex your creativity when it comes to offering and selling unique furniture. We support new and existing customers in creating shapes that don't exist anywhere else. Some of our recent endeavors include X-shaped coffee tables and cylindrical tables with discrete drawers.
When businesses need a custom furniture parts company, they contact us. We consistently deliver outstanding craftsmanship and value. That's because we find innovative and practical solutions to resolve problems big and small.
We make every furniture mold from scratch. The custom shape ensures that no one else will have wood furniture that looks or performs like yours. As long as you have the idea in your head, our team can help you make it a reality.
Fill out this form to receive your quote
Top Molded Plywood Furniture Company
Don't settle for anything less than the best when it comes to your molded plywood furniture parts manufacturer. At Keller Wood Products, we only work with the highest-quality materials. That way, you can have peace of mind knowing that our components will satisfy even the most rigorous standards.
Some of the furniture we manufacture includes:
Molded plywood components
Laminated grade cylinders
Veneered and HPL consoles
Wooden hollow cylinders
Custom shapes and products
We have the equipment and expertise to handle your most ambitious B2B orders. Our woodworking gurus understand what it takes to make complicated wood parts for chairs, desks, and tables. Our high-precision cutting tables will transform your molded plywood into the exact shape you want.
Our repertoire doesn't start and end with plywood cutting services. We can also bend and form components to your specifications. As a leading cylinder table manufacturer, we take pride in putting in the hard work to achieve sleek and timeless designs.
We can bend and form components of all shapes and sizes, including both male and female parts. That way, you have the pieces you need to handle large orders of plywood furniture.
Trusted Table Pedestal Manufacturer
At Keller Wood Products, we believe people should work and live happily. Our goal is to provide pleasure through the most common office and household items. Why let something be ordinary when it could be extraordinary?
We never stop looking for inspiration. As a leading wood furniture components supplier, we want to provide a breath of fresh air to the mundane. One glance at our table pedestals, and you can see the manifestation of that forward-thinking spirit.
Delivering the best possible furniture requires thinking outside the box. We consider the B2B customer experience in every product we make so that they love their new table pedestal, chair, or desk from the moment they see it. This attention to detail takes extra time and effort. It's all worthwhile when our B2B customers don't have to deal with frustration or guesswork in their search for a wood furniture parts manufacturer.
Let us be your one-stop shop for all your furniture component needs. We handle painting, assembling, and wood machining, allowing you to combine your design ideas in a single place. Our team even offers rapid prototypes so that you can make adjustments to your existing design within a few weeks instead of months.
ISO-Certified Manufacturer
The International Organization for Standardization (ISO) represents the most significant seal of approval in wood furniture components manufacturing. Since we opened in 1945, we have made it a point of emphasis to renew our certification every three years. It's our way of demonstrating professional performance, efficiency, and service.
ISO certification provides the most value for B2B customers. At Keller Wood Products, we seek to improve our process and find new ways to deliver more value. Our continuous self-improvement allows us to pass on savings to our customers.
Benefits of working with an ISO-certified supplier include:
Superior customer experience
Reduced waste
Greater efficiency
Vetted manufacturing process
High productivity and performance
Discover the Keller Wood Products Difference Today
Get results you can trust with Keller Wood Products. Get started with a quote by calling us at (877) 209-9359 or shooting us an email at sales@kellerproducts.com. We look forward to serving as your wood furniture parts manufacturer.