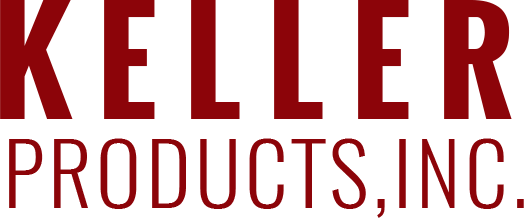 #1 Wood Furniture Parts Manufacturer
Your content goes here. Edit or remove this text inline or in the module Content settings. You can also style every aspect of this content in the module Design settings and even apply custom CSS to this text in the module Advanced settings.
Wood furniture components are a cornerstone of the wood parts industry. According to a survey from the Wood Component Manufacturer Association, the furniture industry makes up the third-largest share of the market at 20.9%. Of course, finding a reliable and trusted wood furniture parts manufacturer is easier said than done.
At Keller Wood Products, we're here to change that. Since opening our doors in 1945, we've maintained a steadfast commitment to supplying businesses with the high-quality and long-lasting wood components they need. We have you covered whether you need doors, desks, or something in between.
Custom Wood Furniture Parts Manufacturer
Can't find the wood furniture parts you're looking for? If you have any questions, please don't hesitate to contact us. Our team of educated and courteous professionals is happy to help if you need custom wood furniture parts.
Using our exclusive technology, you may offer and sell unique furniture in various ways. Shapes that don't exist anywhere else may be created with our help. Our recent productions include X-shaped coffee tables and cylinder tables with discreet drawers.
Contact us if you need wood furniture parts. We have a proven track record of providing creative and effective wood furniture parts solutions by delivering high-quality products at reasonable prices. Because each piece is made to order and entirely from scratch, no two pieces will be exactly the same. All we need is your concept, and we'll manufacture your wood furniture vision into reality.
Fill out this form to receive your quote
Top Molded Plywood Furniture Company
When it comes to being a molded plywood furniture parts manufacturer, we don't settle for anything less than the best. The materials we use at Keller Wood Products are of the utmost quality. As a result, you can be certain that our parts will meet the most exacting requirements.
On top of utilizing high-quality materials, keen attention to detail sets us apart from our competitors. If you require a new elaborate furniture design, we can design and manufacture it for you.
Our team of experts will partner with you every step, from the initial design process to the finished product. We pride ourselves on providing first-rate customer service and achieving results.
Some of the furniture we manufacture includes:
Molded Plywood Components
Plywood molds can be produced to your exact specifications—from the choice of wood used to molding techniques. Thanks to our seasoned wood furniture parts experts and top-quality equipment, we're able to create various molded plywood components for numerous applications.
We also have an extensive network of suppliers that can offer great deals.
Laminated Grade Cylinders
We offer a range of laminated-grade cylinders to meet your needs. Our cylinders come in different gauges and sizes with various options for caps, access doors, and wire managers to meet your needs. With Keller Wood Products, you can boast your one-of-a-kind cylinder furniture to set you apart from competitors.
Veneered and HPL Console
We also provide veneered and HPL consoles made with top-grade veneer sheets, plywood sheets, and high-pressure laminate. We have seen many of our clients use these products in various ways.
Because we work with many different materials and designs, you can be sure that custom-made furniture components will fit your needs perfectly. We offer various veneered & HPL consoles choices, including Cherry, Mahogany, White Oak, and more!
Wooden Hollow Cylinders
As a premier wood furniture parts manufacturer, we can do more than just source wood for our clients. We offer wooden hollow cylinders as well. Depending on your project requirements, our wooden hollow cylinder furniture parts can also be made with materials other than wood.
Custom Shapes and Products
As the leading wood furniture parts manufacturer, we can produce numerous custom-made furniture parts for all applications. Recently, we sculpted an X-shaped coffee table we made for a client, using intricate methods known only to us.
If you have any questions about the products or services we offer, please don't hesitate to ask. Our staff can help you find the furniture components that fit your needs perfectly.
Our woodworking professionals have extensive knowledge and experience chiseling wood pieces for chairs, desks, and tables. We utilize only the most advanced, high-precision cutting tables to sculpt your molded plywood into the precise shape you desire.
In addition to plywood cutting, we provide a wide range of other services. We can even bend and shape components to your requirements if you need them to. As the leading cylinder table maker, we put forth the effort to create elegant and timeless designs that are a hallmark of our work.
Our team of seasoned technicians can bend or form any shape or size for male and female parts. Regardless of your project size, we can promptly and efficiently manufacture and supply your plywood furniture.
Trusted Table Pedestal Manufacturer
As a first-class wood parts manufacturer, our vigor for creativity, innovation, and practicality will be of no end. We are a major provider of wood furniture components, and our goal is to bring a new perspective to the seemingly mundane, often ignored, daily furnishings. You just have to take a quick look at our table pedestals to notice how forward-thinking we are.
Delivering the most outstanding furniture possible requires creative problem-solving. We focus on optimal B2B customer experience in every chair, table, or workstation we manufacture without compromising design for functionality.
When our B2B clients don't have to struggle with irritation or guessing in their hunt for a wood furniture components manufacturer, it's all worth it.
You may meet all of your furniture component requirements in one place. We provide a variety of services, including painting, assembly, and woodworking. With Keller Wood Products, you don't have to go anywhere else to get everything you need. If you need to make changes to an existing design in a matter of weeks rather than months, our team can help.
ISO-CERTIFIED MANUFACTURER
The International Organization for Standardization (ISO) represents the most important stamp of approval in wood furniture components manufacture. Since our launching in 1945, we have made it a point of focus to renew our accreditation every three years.
It's our method of displaying professional competence, efficiency, and service. Our B2B clients benefit the most from ISO certification. When it comes to our business, we're always looking for new ways to add value.
Benefits of working with an ISO-certified supplier include:
Superior Customer Experience
Our customer service representatives are extensively trained to provide clients with a superior customer experience. Our team is also trained to work with internal departments to consistently improve manufacturing processes and ensure we remain unrivaled in the industry.
Our ISO certification demonstrates a proven track record of delivering top-quality wooden products and services, increasing customer satisfaction. Our clients are consistently impressed with the results that they continue renewing their contracts with us yearly.
Reduced Waste
We help our clients reduce production waste and cost by employing numerous waste management methods. Our woodworkers are regularly trained to ensure proper waste disposal processes are enforced. Due to this, we're able to reduce waste and increase production, providing benefits for the environment and our clients alike.
Greater Efficiency
At Keller Wood Products, we have our own streamlined, self-guided processes. As a result, we don't need to rely on outside vendors for production. It has allowed us to create a culture of innovation and creativity within the company.
Vetted Manufacturing Process
ISO certification is a rigorous process that requires regular auditing, ensuring only the most thorough and effective manufacturers pass. Let us help you meet your business goals. Give our ISO-certified wood furniture parts manufacturer a call today!
High Productivity and Performance
We are committed to utilizing only cutting-edge technology, allowing us to produce furniture components faster and more efficiently than any other company in the industry.
The ISO-certified furniture components supplier that you choose should be able to meet your needs with the highest level of quality. Keller Wood Products maintains an inventory of raw materials and provides services for many applications.
Discover the Keller Wood Products Difference Today
Are you looking for a company that can supply quality wooden furniture parts? Our experts are highly skilled and educated in their field, so they can help you develop a customized solution.
With Keller Wood Products, you'll get results you can count on. Call us at (877) 209-9359 or email us at sales@kellerproducts.com to get started on a quote.