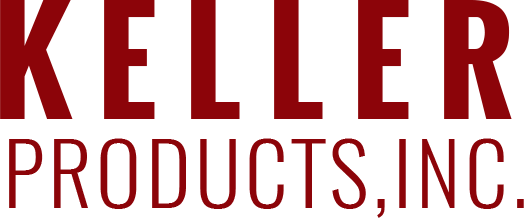 #1 Molded Plywood Manufacturer
Your content goes here. Edit or remove this text inline or in the module Content settings. You can also style every aspect of this content in the module Design settings and even apply custom CSS to this text in the module Advanced settings.
The odds are you don't think about molded plywood a lot. It's simple, humble, and ordinary. At Keller Wood Products, we're changing that. Our goal is to showcase the timeless beauty and character that comes from this otherwise mundane material.
Our Molded Plywood Products
Some of the products we manufacturer with curved plywood include:
Table bases
Pedestals
Consoles
Chairs and seats
Specialty products
If you don't see your plywood product on the list, don't worry. We can still help. We create custom shapes for new and existing customers alike. Our state-of-the-art technology offers a fresh take when it comes to curved plywood manufacturing.
Set up a consultation with one of our experts to discuss your project today. We offer small and large production runs for lamination grade HPL and veneered components. We design each mold from scratch, so you're guaranteed a shape that's as unique as you are.
Fill out this form to receive your quote
Manufacturers Across The Globe Trust Keller Wood Products As Their B2B Molded Plywood Supplier
Other reasons B2B customers choose our plywood products include:
Lightweight design
Economical investment
Outstanding versatility
High efficiency
Environmentally friendly
Dries quickly
Gain the confidence of working with the industry's leading molded plywood supplier. At Keller Wood Products, we treat your project with the utmost priority and attention. Our highly trained craftsmen have the skill and schooling necessary to deliver flawless plywood products on time and on budget. It's why some businesses make us the only molded plywood supplier they will ever use.
B2B Molded Plywood Supplier
Keller Wood Products has been an international leader in molded plywood for more than 70 years. We have made a name for ourselves with time-tested reliability and quality. B2B customers who work with us come back time and again because they know we'll take care of them from concept to completion.
Molded plywood offers various benefits that you can't find anywhere else. Our furniture, parts, and components can hold up to even the highest load capacities.
Our products are built to withstand rigorous daily use. They endure high-use settings, such as offices and schools, while maintaining their tensile and compressive strengths. Durability and performance are just two of the ways we deliver consistent value as a molded plywood manufacturer.
That durability applies to outdoor settings, too. Our chemical and thermal processes transform ordinary molded plywood into a weather-resistant material. That includes flame retardant properties, which make our molded plywood an invaluable resource for interior design.
Best Curved Plywood Manufacturer
If you're looking for the best curved plywood manufacturer, you've come to the right place. Keller Wood Products has been a go-to manufacturer for more than 70 years. We handle projects of all sizes and compositions, ensuring that you get the high-quality products you need for your business.
We specialize in unique furniture frames and components. As long as you have an idea, we have the equipment and experience to make it a reality. Our extensive track record of specialty products serves as a testament to our one-of-a-kind solutions and ingenuity.
We take pride in industry-leading tolerances and dimensions. No project is too large or too small for us to handle. Our skilled craftsmen have decades of collective expertise and understand what it takes to deliver the highest quality and standards for our B2B customers.
Our Mission
At Keller Wood Products, our mission is simple. We want to lead by example for all curved plywood manufacturers. We strive to set the standard for industry excellence in all aspects of production and supply. You can rest assured that we have your best interests at heart from the moment you call us until your order arrives.
Leading by example requires a single-minded commitment to honesty, transparency, and integrity. We strive to offer our B2B customers solutions that work for their needs and financial constraints. We genuinely care about your success, which is why we work as hard as you do to make it happen.
That said, sweat and persistence aren't enough to create timeless curved plywood components. We also take the time to innovate. We are never content with the status quo and continuously search for ways to improve. Our willingness to adapt and grow ensures that our plywood products remain on the cutting edge, now and in the future.
Make Us Your Molded Plywood Supplier Today
Many B2B customers opt for plywood because it's affordable. At Keller Wood Products, we aim to show the world that it can do so much more. Plywood excels at maintaining its shape and avoiding splits during nailing. The proper design and manufacturing can transform a regular sheet of plywood into a staple of the home or office.
Get the molded plywood supplier you deserve. When you want unparalleled quality and expertise, the only place to go is Keller Wood Products. Get started with a phone call to (877) 209 9359 or by emailing sales@kellerproducts.com today.