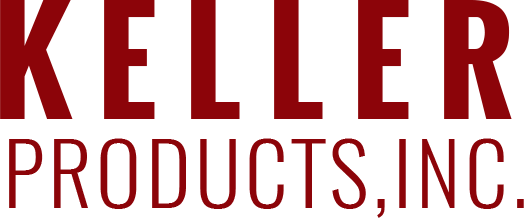 Fill out this form to receive your quote
#1 Trusted B2B Plywood Cylinder Manufacturer
Top Furniture Manufacturers Rely on Keller Wood Products
In the production chain, time is a key factor that will determine the success of your business. If your supplier takes long periods to deliver their goods, then meeting your milestones on time will be hard. Keller Wood Products is committed to ensuring the success of your business by maintaining a high standard for ours. This is why Keller Woods Products is dedicated to keeping a surplus of high-quality products for our B2B partners.
Fill out this form to receive your quote
Keller Wood Products Is The Top Trusted Supplier of Plywood
Are you in the market for a supplier dealing in plywood cylinders? Well, getting the right supplier can be a daunting task. Currently, the market is flooded by both good and rogue manufacturers of plywood cylinders. One needs to be extremely careful not to land on the hands of rogue manufactures who are ready to pounce on innocent buyers. However, the article below provides you with insightful tips to guide you in your quest to find the best suppliers in prefabricated plywood cylinders. 
Moreover, for a business to run smoothly and be successful, the key factor is the suppliers. For a business to produce quality products for the ever-expanding market, the suppliers need to be reliable. The debate can trickle down to comparisons to work effectively versus needing to bear production delays and retreads. So how do you find the best plywood cylinders, suppliers? Below are the important tips to have in mind.
Keller Wood Products Excels Past Other Plywood Cylinder Manufacturers
Proper Certifications

In your quest to get trustworthy plywood cylinders, manufacturers are to check whether they are certified by renewed bodies. Always check if the company is ISO certified. Moreover, ISO certified companies have a proven track record in ensuring efficient, professional service delivery, not forgetting they do not compromise quality. 
Getting to know if your preferred firm is ISO certified is easy. From the onset of the paperwork to the products they manufacture will have a mark of identification. Moreover, working with an ISO certified company assures you that your business will automatically thrive.
Top-Quality Products
When scouting for prefabricated plywood cylinders, the supplier is keen to check the quality of their products. Keller Wood Products only works with top quality products. Working with a company that does not meet the quality standards creates a porous value chain to the final output. 
If you have questions regarding Keller Wood Products, please contact our team. We build relationships through transparency and professionalism.
Having a reliable plywood cylinders supplier will ensure that you have consistent access to your orders any time you need them. Endeavor to review their records with their clients from their website or other industry players. Additionally, check on factors such as average ordering, waiting, and delivery time for orders. You can test this aspect by sending them a request either during work and out of work times and gauge the time taken to respond. Always go for a supplier with a good track record in meeting deadlines.
Professionalism and Expertise
Even though the production and manufacturing process is undergoing massive automation, professionalism still the backbone of Keller Wood Products. Having a motivated and highly skilled workforce ensures that we deliver the best products.  
Every deal struck with Keller Wood Products is treated as the highest priority. We understand that your business relies on our products and timeliness.
Processing Equipment
Having the top-quality prefabricated plywood cylinders requires the usage of the right materials and equipment. This is essential to ensure that we get your products to you on time. Furthermore, our equipment guarantees timely delivery and top-quality products.
See Why Keller Wood Products Is The Most Referred Manufacturer of B2B Wood Products
Keller Wood Products has been supplying B2B plywood cylinders for over 75+ years. We maintain great relationships with our clients and distributors. We achieved our international reputation based on our quality of product and reliability as a company. Contact us today to join the network of companies that choose Keller Wood Products as their B2B manufacturer.